Chicago debt collection defense attorneys
providing you with
peace of mind
Chicago Debt Collection Defense Attorneys

Your Legal Advocates for Midland, Portfolio Recovery & Other Debt Collectors
If you are dealing with a lot of debt collectors contacting you day and night, chances are you're having trouble finding a way to manage it. You're not alone – hundreds of thousands of people are dealing with problems, including constant phone calls, damaged credit reports and lawsuits.
At Community Lawyers Group, we understand that you deserve to be treated respectfully, which is why we've dedicated our practice to helping people manage these collectors. We can take over the letters and the phone calls and provide legal advice and services to help you improve your credit and your outlook. If you are being sued, our representation means we can go to court instead of you and protect you from having to pay money you don't have to a debt collector.
Chicago Debt Collection Defense Attorneys

Your Legal Advocates for Midland, Portfolio Recovery & Other Debt Collectors
If your debt problems are wreaking havoc on your personal, professional, and financial life, reach out for help. Having someone on your side who knows what they are doing can get you out of the trouble you are experiencing. We can take over the constant phone calls and letters so that you can live in peace.
At Community Lawyers Group, we are dedicated to making sure our clients receive personalized legal counsel and services that are uniquely crafted to manage debt collectors without given them your hard earned money.
Whether you need to defend a collector's lawsuit, fight their harassing calls, or explore bankruptcy, you can get the legal support you need from our debt collection defense attorneys in Chicago.
Fill out our contact form and we will set up a time to talk about which debt collectors are contacting you and what we can do about it. We don't charge for consultation, and if we represent you in your case or do a bankruptcy for you, our prices are affordable and charged in small monthly installments. You don't need to worry about unexpected lawyer costs because we publish our prices right here on our website.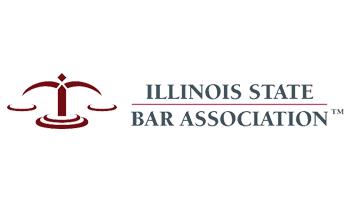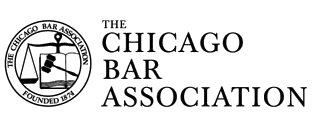 Contact a
debt collection defense attorney
in Chicago from our firm by calling Community Lawyers Group at
(312) 757-1880
 or filling out our online contact form. When you reach out, ask how you can schedule an initial consultation!
Finding the Right Solution For you
Our Services
An Advocate Who Will Listen
We all have busy lives and lawyers are no different. Our attorneys will take the time to listen to your unique circumstances to ensure that the solutions we find are strategically crafted for your situation.
Accessible Consultations
Your comfort and safety are our priority. We provide phone, online video, and in-office consultations to clients looking to discuss their case.
Attorneys Who Are On Your Side

Transparency & Open Communication
No one should ever be left in the dark about their legal matter. We will always explain everything and remain available for questions at any time.
Se Habla Español
Si necesita ayuda en español estamos aquí a ayudarle.
How we can help you
Community Lawyers Group is dedicated to helping clients find peace and quiet from debt collectors so that you can focus on what is important to you and your family.
Our collection defense services can help clients with
Stopping collectors from calling you and sending you letters
Prevent debt collectors from contacting your employer
Privacy related matters
We also value your privacy and handle privacy related matters including:
We'll go to court for you
Nobody likes going to court, especially when you are there defending a debt collector lawsuit. There are rules and regulations that you don't understand, and that the debt collector lawyers use to pressure you to pay them. We know the rules, and we can go to court in your place so that you don't have to miss work or time with your family.
Financial troubles can be scary, but it doesn't have to be with skilled attorneys at your side. Contact us today to discuss your case.
Attorneys Who Are On Your Side
Meet the Team

See What Our Clients Have to Say
Our Reviews
"Thank you for representing me against Experian, you got great results."
"Everyone we had contact with was courteous & extremely helpful. We've told many friends & family about them. I would highly recommend them."
"Walked me through everything I needed. Celtha was a great help with my case. Highly recommend."
"I was very satisfied with the work that the lawyers group provided for me."
See What Our Clients Have to Say
Reviews
"Thank you for representing me against Experian, you got great results. I am forever grateful."
"Celtha was a great help with my case. Highly recommend."
"I was very satisfied with the work that the lawyers group provided for me."